Uite încă o  campanie interesantă și foarte funny, bazată pe fotografie.
The Cape Times pune într-o altă lumină unele fotografii iconice, lăudându-se cu mottoul: "You can't get any close to the news. The Cape Times. Know all about it." Campania aparține agenției Lowe Cape Town.
Poze #iola sau #iocu din vremuri bune și mai puțin bune.
Cum ți se par?
#iocu una în piață după eliberare! Hai libe!!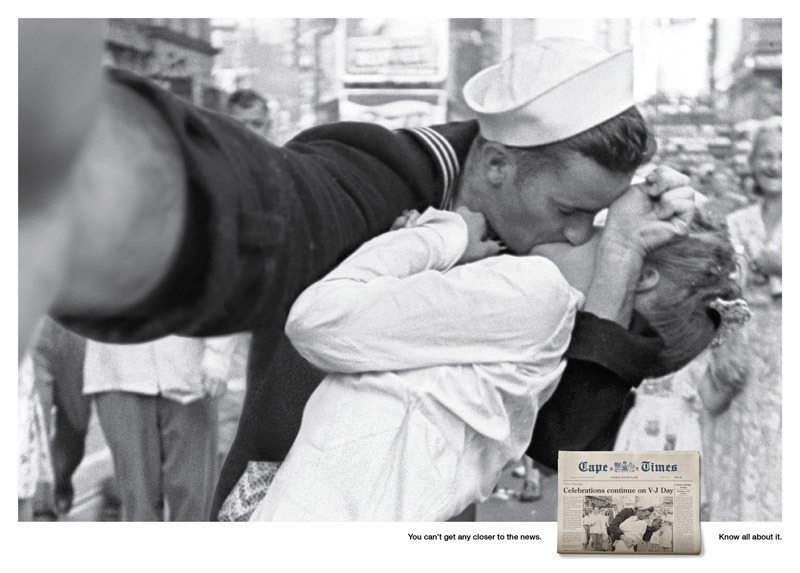 #iola Chartwell, cum trag din Havană.  Puff-puff-pass!
 #iocu Desmond Tutu la reuniune. Ce chef!! Neam de neamu Pretoriei n-a văzut d-astea..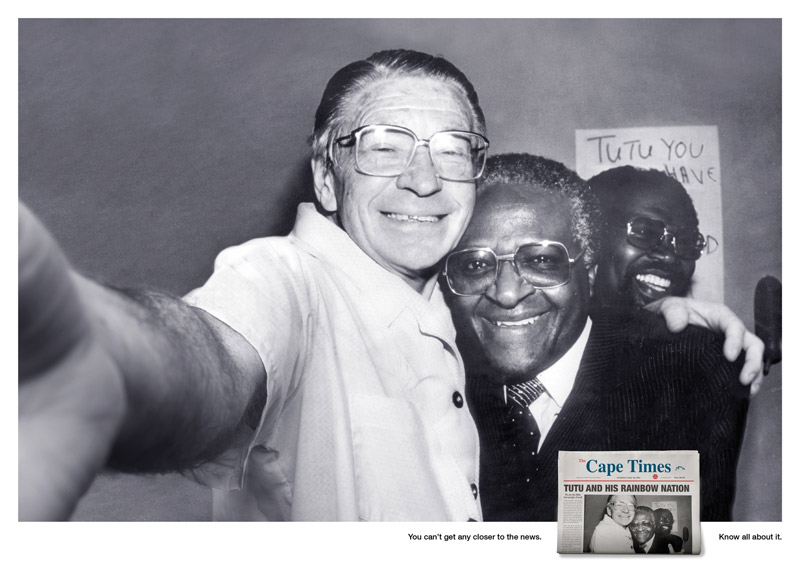 #iocu prințesa pupându-ne în fața națiunii. Doamne, ce de voyeuriști..